There are some "must see's" when you visit Krakow, like the Old Town, Wieliczka Salt Mine or Auschwitz. But there is something really special, just 40km away from city centre.
A small picturesque village called Lanckorona. Located on the highest hill in the area – Mount Lanckoronska (550 m) offers views of the Tatras and Babia Gora. Lanckorona was once a favorite vacation spot of painters, writers and artists who sought inspiration amid the beautiful landscapes and charming wooden houses. Today it is one of the most beautiful villages in Malopolska (Lesser Poland).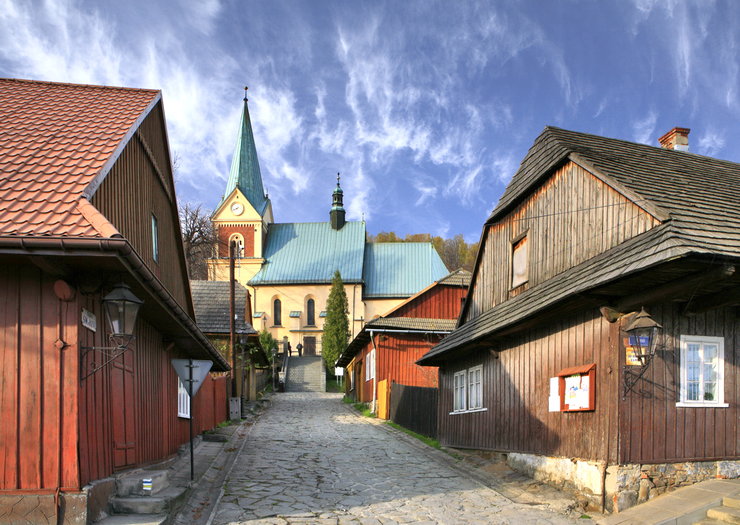 As many places in the world, Lanckorona has a secret. It is a wooden handmade car hidden in one of parcels. Owner of a famous guesthouse Willa Tadeusz in Lanckorona, Tadeusz Lorenz was an inventer. In age of 14 he built his first sailplane, and was catapulted by his friends using car tubes. Then was a motor boat, a wind turbine, sawmill, and "sanart" something between ski and sledge.
In late 40's and early 50's Lorenz created an amazing car. Using parts from Czech automobile called Aero, he created wooden car. Why wooden? Because there were no better, easy to find and cheap material on the market. Lorenz was disgusted by cars seen on the roads, so he built a car that was a combination of a roadster and motorboat. What is also interesting, car got lifetime driving plates "próba" – meaning "test". It has front lights following the steering wheel, just like new cars in 2015. Tadeusz was using his car for hunting. After some time, the engine broke down, so it was changed to polish 3 cylinder, two stroke construction from Syrena. The car still exists and is one of a few wooden automobiles in the world!
Source for information and pictures: willatadeusz.com poznajpolske.onet.pl
Social Share